Tracking Methods Reviewed to Recover Your Lost iPhone

I have had my iPhone for almost a year and a half now and have not misplaced it or stolen; knock on wood. I know others who have and it is always the same story that once it is gone, its gone. Hind sight is really 20/20 when it comes to an investment like the iPhone. It is more that just any old cell phone or smart phone, it promotes a lifestyle. So when it gets taken away from you its almost as if you lost a very important part of your iLife. Prevention is the best method to avoiding wishing you had done something before losing happens to you. So stop procrastinating and check out these two great apps and services to keep your iPhone in your life!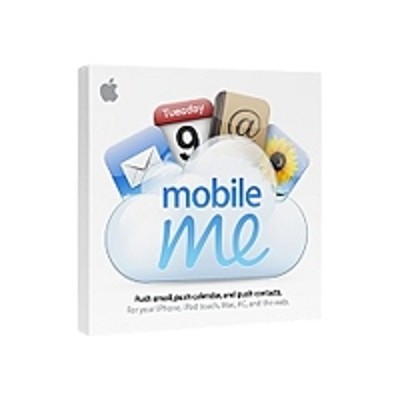 MobileMe
Tracking your phone via MobileMe is the most integrated solution out there but also the most costly. The MobileMe service starts at about $79 for a single user and comes with a host of features like Push email, push contacts, push calendars, iPhone tracking, online photo sharing gallery, iDisk (20GB storage), Back to My Mac, Sych and access to online accounts management through me.com. So obviously you are getting more than tracking for the nearly $100 price tag. The service is really easy to setup.


Prepare iPhone:
On your iPhone or iPod touch, find and tap Settings.
Tap "Mail, Contacts, Calendars."
Under "Fetch New Data" turn Push "On".
Under Accounts you should have your MobileMe account setup, if not click on "Add Account…" and setup.
At the bottom of your MobileMe account setup window is a option for "Find My iPhone". Turn this "on". When asked to confirm you want this option, tap Allow.
Tap the button in the upper-left corner twice, to return to the main Settings screen.
Tap General, then tap Passcode Lock, and then enter a passcode. A passcode lock provides added security to your iPhone assuring you and only you can turn off Find My iPhone on or off. The only hangup is that you'll need to enter the passcode each time you use your iPhone/iPod Touch. (Except when answering a call.)

Setting up your MobileMe on your computer using a browser
Once activated log in to MobileMe through your browser
On the top menu bar within your browser click on the Doppler icon. ( You might have to login again.)
You will see a Dashboard where you can find your iPhone using Google Maps, Send a Message, Remote Lock (in case you do not enable Passcode) and Remote Wipe.

iHound 2.0
The next best strategy for loosing your iPhone is iHound by Daveworld, Inc. This iPhone app allows you to send alerts, activate local alarm, active locking and locating features and active push notifications. iHound built in features are more customizable that the integrated MobileMe tracking and similar to MobileMe has a website that you can log into and manage. The iHound App runs about $2.99, the use of the website is Free and is really easy to install and setup. iHound Software's tracking website allows you can track the approximate location of your iPhone and iPod Touch and interact with the Apps built in features. Setup is easy, start by downloading and create a account through iHound Software website.


Install on Phone

Launch App
Enter your username and password
Exit App. (Press Home)
Visit the iHound Website to configure.

iHound Website
Log in to website.
Setup alarm feature and messages.
Your done!


The only drawbacks to the software are that you need to enable it before you leave your phone and you should follow their best practice guidelines in terms of using the iPhones Passcode features.